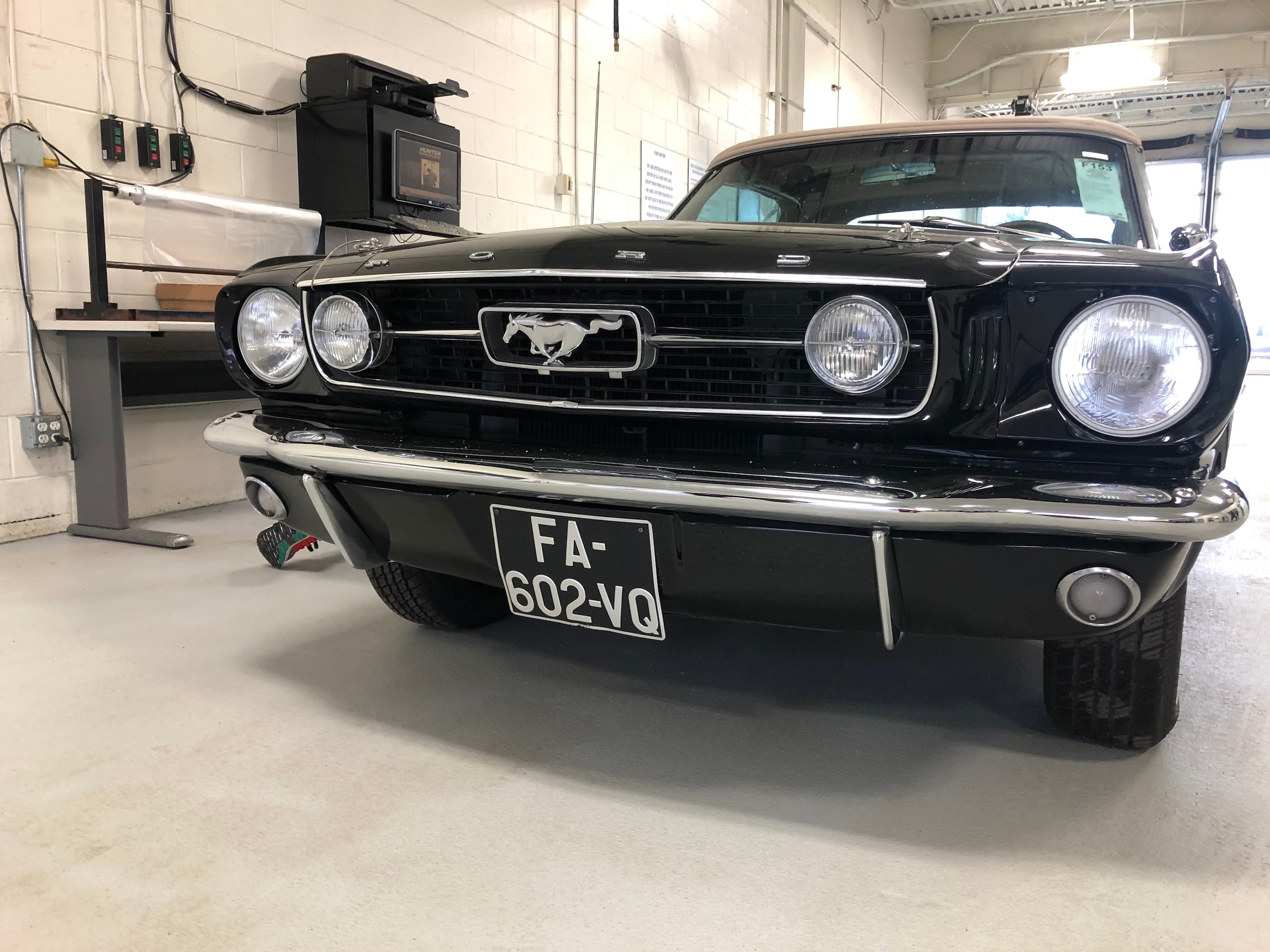 Displayed in Merrill Ford Okemo's showroom is the 1966 Ford Mustang GT custom built for Henry Ford II's visit to France for 24 Hours of Le Mans that same year.

Several years before the Mustang went into production, Mr. Ford wanted to add a sports car to his line-up to appeal to a new generation of Baby Boom car buyers. He entered into negotiations with Enzo Ferrari to purchase the Italian auto maker. That deal, though, fell through in 1963. Enzo, a former race car driver, balked at relinquishing control of Ferrari's racing team to the Deuce, who Enzo personally insulted.

Henry Ford II wanted revenge where it would hurt Ferrari the most: The world's oldest endurance auto race. Following entries into the 1964 and 1965 Le Mans, the Deuce got his sweet revenge when the Ford GT40 MKII came in first, second, and third place at the 1966 24 Hours of Le Mans.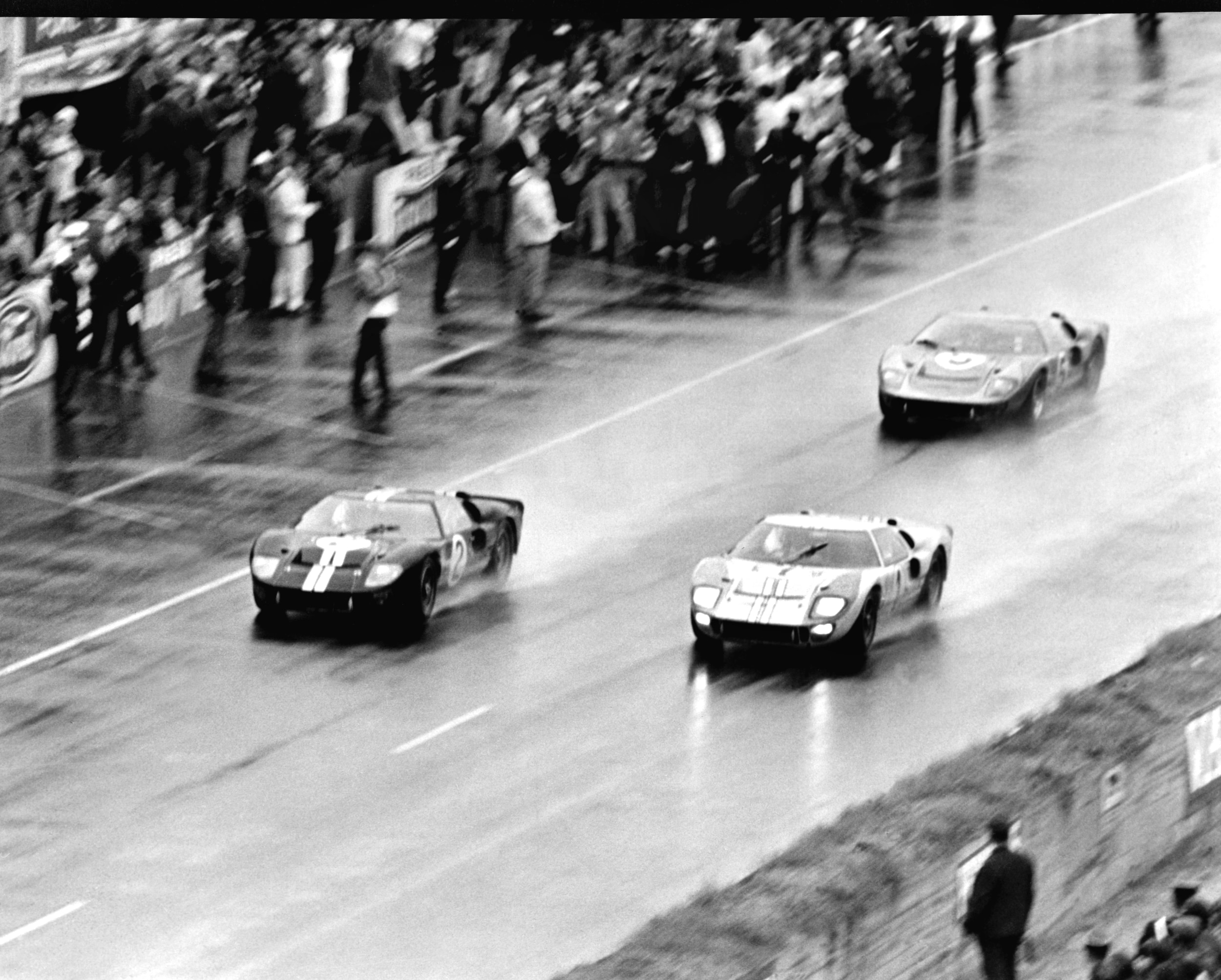 This Mustang was built in France for Henry Ford II to drive during his trip to Le Mans. He drove this car during the course-opening activities as part of his duties as honorary race chairman.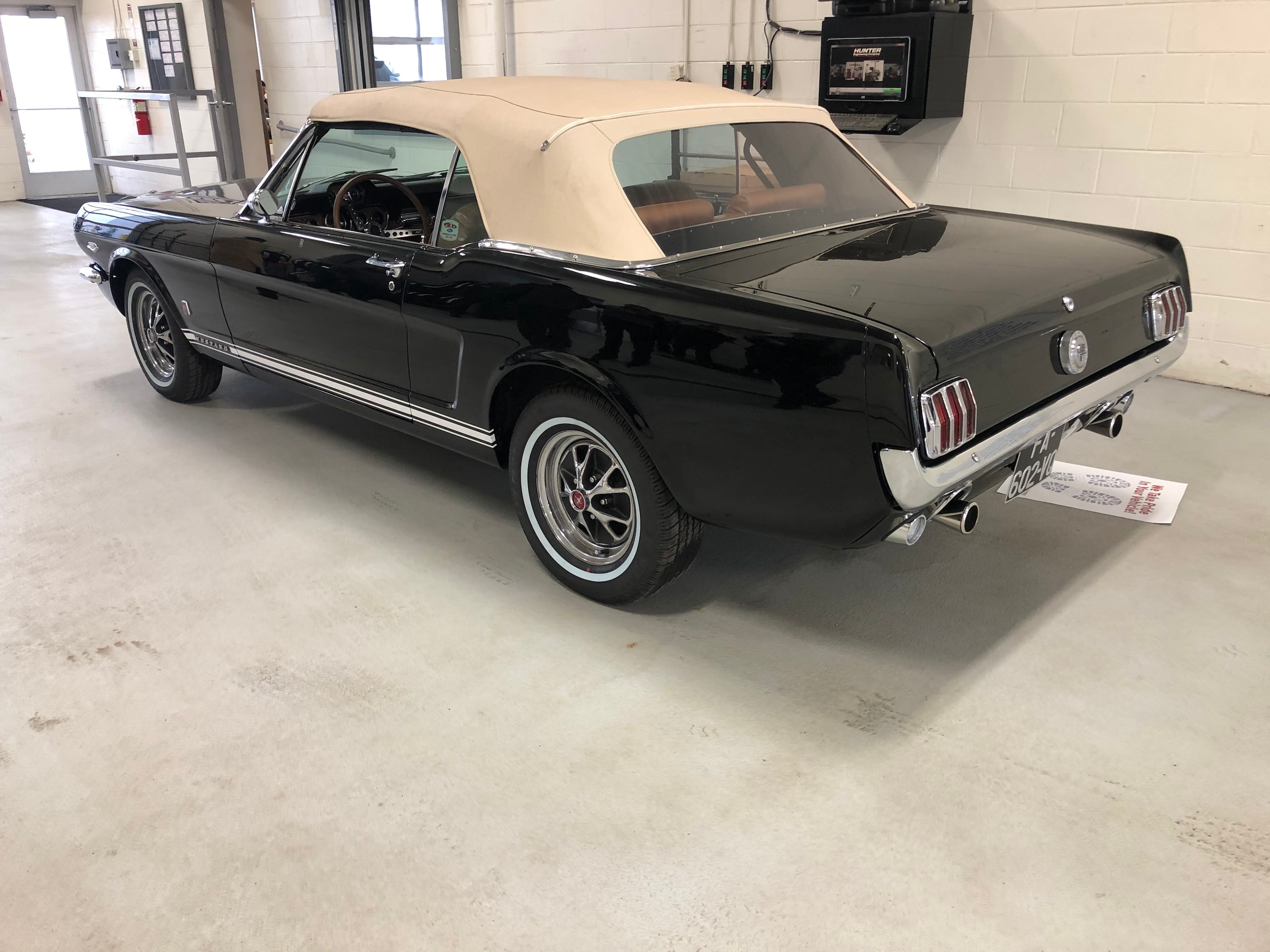 Mr. Ford loved black cars. You'll notice the custom Raven Black finish, white leather top, and leather interior. These details were not available in production Mustangs. The "HFII" logo is also found on the steering wheel horn ring, seat belt buckles, exterior door badges and keys.

The Mustang has bucket seats from the 1967 Cougar, and the car reportedly served as a Ford Design Center prototype for styling that would later be used in some of the interior details, including door panels, of the 1968 Cougar.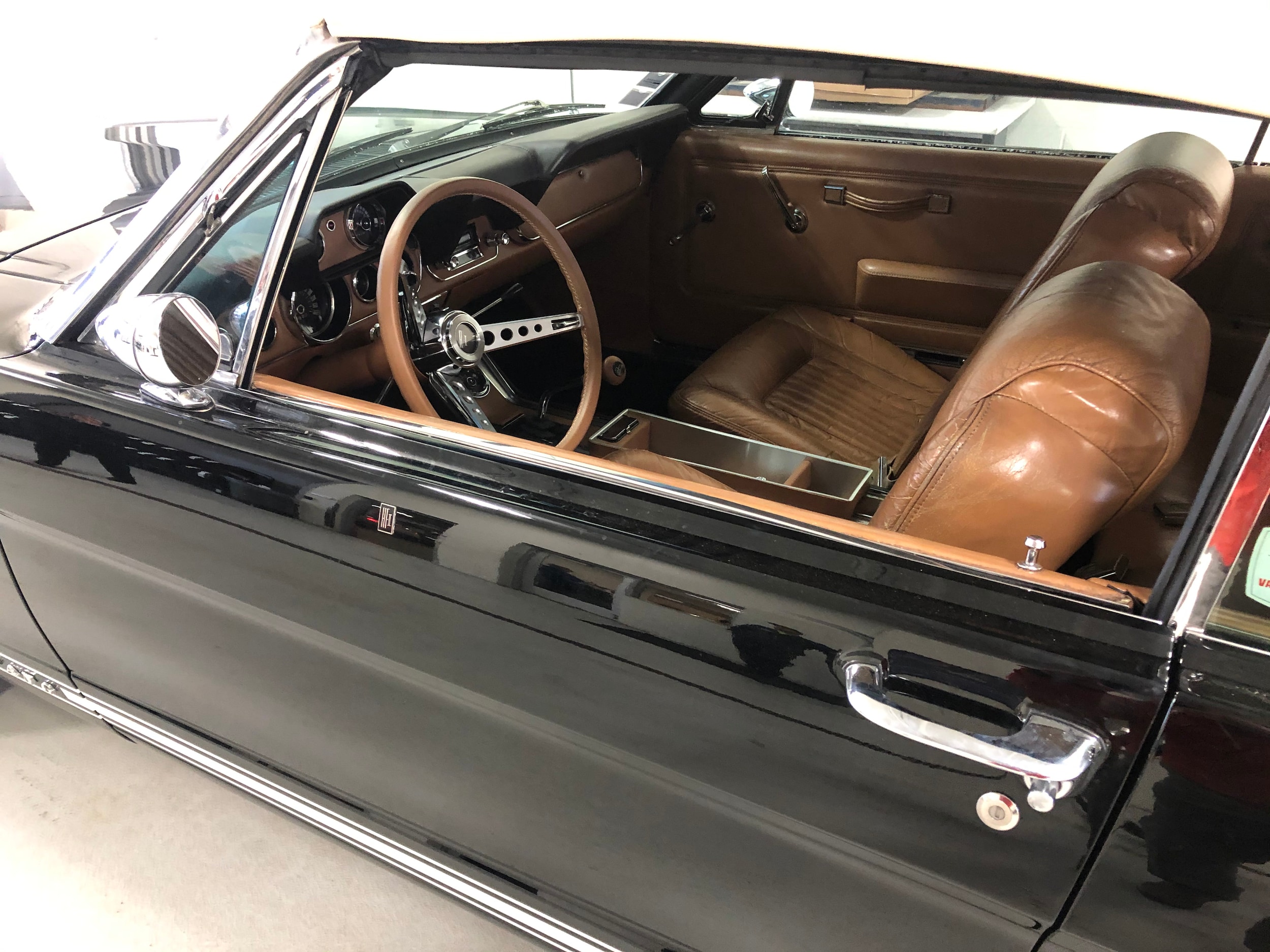 The car is equipped with a numbers-matching 289/271 HP High Performance, "K-Code" engine. The engine itself makes this car very rare and highly collectible. The K-Code engine provided significantly more power over the standard 260-cubic-inch, 210 hp "D-Code" engine. Less than one percent of Mustangs produced from 1964 to 1967 gave K-Code engines.

The engine produces a high-revving 271 HP thanks to a solid-lifter camshaft, special cylinder heads with heavy-duty valve springs, a 4-barrel carburetor and high-flow exhaust manifolds.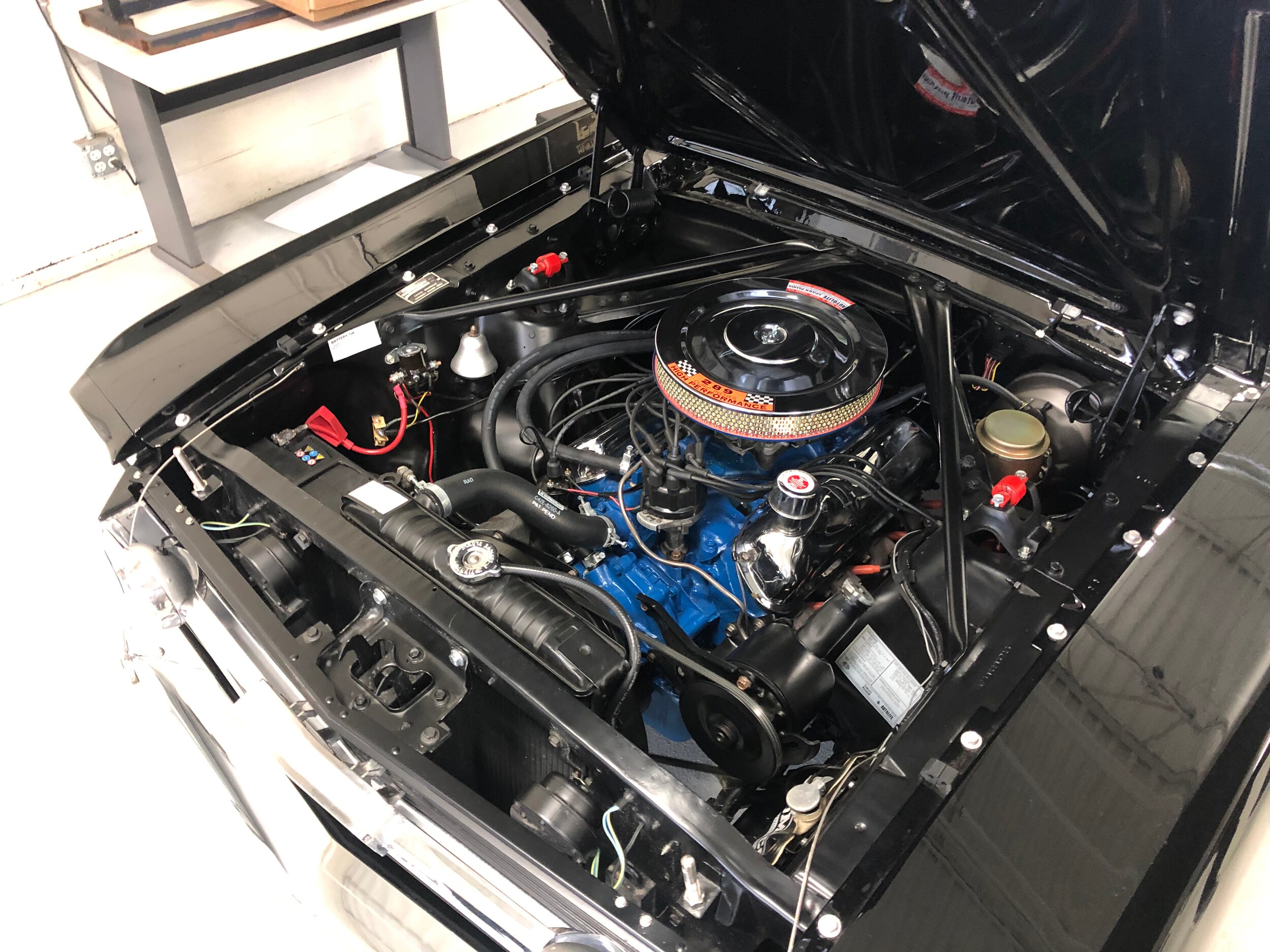 The convertible is also nicely optioned with the GT Equipment Group, AM/8-track stereo tape player, power steering, power brakes, power convertible top and styled steel wheels.

This car has spent its life in France where it was shown at Mustang events, until it was brought to Florida to be sold at auction. Merrill Ford Okemos and Grand Ledge Ford owner Barry Merrill purchased the car to display in our showroom, where the car has been since January, 16, 2020.

About Henry Ford II's 1966 Ford Mustang GT:
Specially produced for Henry Ford II confirmed by certificate from Ford France dated January 3, 1991

Special finish, paint and leather upholstery

Purportedly served as the course-opening car for the 24 Hours of Le Mans in 1966 and driven by Henry Ford II, honorary president of the race

Numbers-matching K-code

HiPo

289/271 HP V-8 engine

4-speed manual transmission

3.89 differential

Power steering and brakes

Raven Black with Tan leather upholstery

White leather soft top

Unique door panels

Styled steel wheels

Bucket seats from the future 1967 Mercury Cougar

Center console